Association for advancing the medical effects of green tea (FEGT e.V.)
The association for advancing the medical effects of green tea was founded by scientists, affected people and supporters. The association aims for the acceleration of research on the topic "green tea" and to support the fundamental research. The knowledge about the special curative power of green tea shall be spread among consumers and experts. The public shall be enlightened about the promising medical qualities of green tea and its potential application as a medicinal product.
Association for advancing the medical
effects of green tea (FEGT e.V.)
Stieglitzweg 12
81827 Munich
VR 205847
District Court Munich
Phone: 089 1222393 30
Mail: info@fegt.org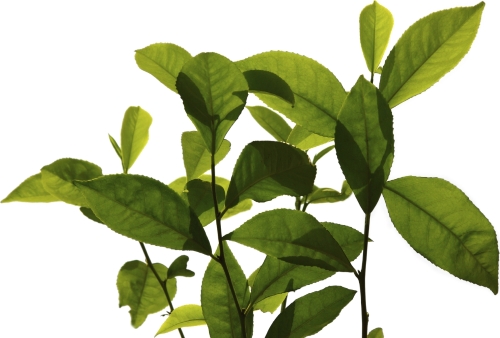 Konzept, Design & Realisation
.avantage corporate communications
Web: www.avantage.cc
E-Mail: welcome@avantage.cc
Copyright Fotos
© Green tea leaves at tea plantation in rays of sunset – Fotolia
© Green japanese tea – Fotolia
©  Tea tree (Thea sinensis) – iStock
© Dual, green, leaf, plant, tea icon – Iconfinder
Disclaimer
1. Intellectual Property
The content of the Website is protected by copyright, trade marks, database and other intellectual property rights and you acknowledge that the material and content supplied as part of the Website belong to us and our agents and shall remain with us or our licensors. You may retrieve and display the content of the Website on a computer screen, store such content in electronic form on disk (but not any server or other storage device connected to a network) or print one copy of such content for your own personal, non-commercial use, provided you keep intact all and any copyright and proprietary notices. You may not otherwise reproduce, modify, copy or distribute or use for commercial purposes any of the materials or content on the Website.
2. Limitation of Liability
Notwithstanding any other provision in the Terms, nothing in these Terms:
will affect or limit your rights as a consumer under English law; or will exclude or limit our liability for death or personal injury resulting from our negligence.
The Website is provided on an "as is" and "as available" basis without any representation or endorsement made and we make no warranties, whether express or implied, in relation to it and its use. You acknowledge that we cannot guarantee and cannot be responsible for the security or privacy of the Website and any information provided to by you. You must bear the risk associated with the use of the Internet.
Whilst we will try to ensure that material included on the Website is correct, reputable and of high quality, we cannot accept responsibility if this is not the case. We will not be responsible for any errors or omissions or for the results obtained from the use of such information or for any technical problems you may experience with the Website. If we are informed of any inaccuracies in the material on the Website we will attempt to correct this as soon as we reasonably can.
In particular, we disclaim all liabilities in connection with the following: incompatibility of the Website with any of your equipment, software or telecommunications links technical problems including errors or interruptions of the Website unsuitability, unreliability or inaccuracy of the Website inadequacy of the Website to meet your requirements.
To the full extent allowed by applicable law, you agree that we will not be liable to you or any third party for any consequential or incidental damages (both of which terms includes, without limitation, pure economic loss, loss of profits, loss of business, loss of anticipated savings, wasted expenditure, loss of privacy and loss of data) or any other indirect, special or punitive damages whatsoever that arise out of or are related to the Website. We will not be liable to you for any delay or failure to fulfil On-Line Sales which you make using the Service, where such delay or failure is due to circumstances beyond our control or the control of our sub-contractors and agents, including but not restricted to electricity power failure, utilities failure, failure of telecommunications links, failure of transport infrastructure, fire, flood, government act, act of God, legislative constraints, strikes, labour disputes or malicious damage involving employees.
3. Severance
If any part of the Terms shall be deemed unlawful, void or for any reason unenforceable, then that provision shall be deemed severable from these Terms and shall not affect the validity and enforceability of any remaining provisions of the Terms.
4. Third Party Links
As a convenience to our customers, the Website may include links to other websites or material which is beyond our control. For your information, we are not responsible for such websites or material nor do we review or endorse these. We will not be liable, whether directly or indirectly, for the privacy practices or content of such websites nor for any damage, loss or offence caused or alleged to be caused in connection with, the use of or reliance on any such advertising, content, products, materials or services available on such external websites or resources.
Google Analytics Disclaimer
This website uses Google Analytics, a web analytics service provided by Google, Inc. ("Google"). Google Analytics uses "cookies", which are text files placed on your computer to help the website analyse how visitors use the site. The information generated by the cookie about your use of the website (including your IP address) will be transmitted to and stored by Google on servers in the United States . Google will use this information for the purpose of evaluating your use of the website, compiling reports on website activity for website operators and providing other services relating to website activity and internet usage. Google may also transfer this information to third parties where required to do so by law, or where such third parties process the information on Google's behalf. Google will not associate your IP address with any other data held by Google. You may refuse the use of cookies by selecting the appropriate settings on your browser, however please note that if you do this you may not be able to use the full functionality of this website. By using this website, you consent to the processing of data about you by Google in the manner and for the purposes set out above.
You can prevent Google's collection and use of data (cookies and IP address) by downloading and installing the browser plug-in available under https://tools.google.com/dlpage/gaoptout?hl=en.
Please note that this website initializes Google Analytics with the setting
anonymizeIp
This guarantees anonymized data collection by masking the last part of your IP address.
Further information concerning the terms and conditions of use and data privacy can be found at http://www.google.com/analytics/terms/gb.html or at http://www.google.com/intl/en_uk/analytics/privacyoverview.html